Wood Energy Handbook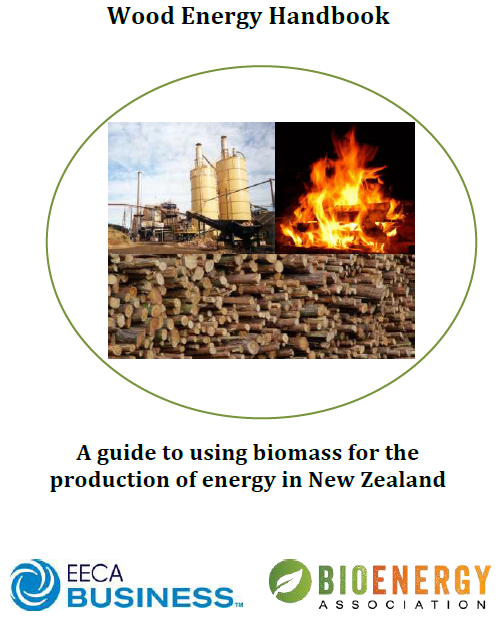 New Zealand and Australia are both well served with the latest modern technology and equipment for the production of heat from wood fuel. There is a long history of the collection and burning of wood for heat. This is both in the residential and the commercial sectors. However There are now a number of new entrants into the wood energy market and also people who are wanting to sell or purchase wood fuel who have little knowledge or experience of the wood energy market.
The Bioenergy Association has developed a suite of Technical Guides, Information Sheets and published case studies which can assist facility owners, consultants and advisers to understand best practice. These documents have been collated into this Wood Energy Handbook for ease of storage and reference.
More information on the wood energy market is available in relevant parts on www.usewoodfuel.org.nz
The Technical Guides in this Handbook are constantly being updated as new best practice is identified. The format of the handbook is so that new versions of a guide can easily replace older versions. Also additional guides can be added as they become available. Look for the version date to ensure you have the latest version of any document.
The Technical Guides in this Handbook are constantly being updated as new best practice is identified.  The format of the handbook is so that new versions of a guide can easily replace older versions.  Also additional guides can be added as they become available. Look for the version date to ensure you have the latest version of any document.

View full document (pdf 578 KB)