Technical Guide: Biomass heating - feasibility studies
This publication was commissioned by the Department of Energy and Climate Change and Forestry Commission Scotland for the Regional Biomass Advice Network (RBAN).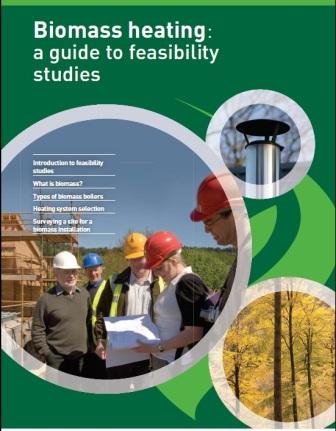 This guide provides a brief introduction to biomass boilers followed by a step–by-step guide to carrying out the technical aspects of a biomass feasibility study. The guide is concerned with the use of logs, wood chips and wood pellets only, these being the principal fuels used in biomass heating systems in the UK.
This, and the two accompanying guides, Biomass heating: a guide to small log and wood pellet systems and Biomass heating: a guide to medium scale wood chip and wood pellet systems, are concerned with low temperature hot water boilers of up to 5 MW operating at a maximum flow temperature of 95 °C.
Other guides in this series: