11th Biomass pellets trade and power virtual conference
Posted by

Anne Phiri

on Wednesday, 14 October 2020
Where:
Virtual / Online Conference / Webinar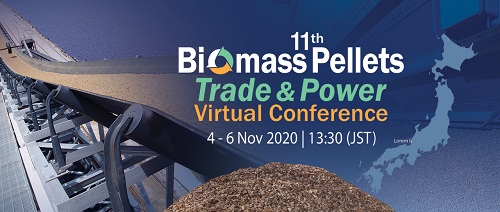 Due to the coronavirus pandemic and related travel policies, Centre for Management Technology (CMT) are transforming the 11th Biomass Pellet Trade & Power Summit into a virtual event.
Split into three afternoon sessions, the summit aims to provide development  opportunities in Asia (particularly Japan and South Korea) through the challenges posed by the pandemic. How has the global supply and trade-flow of wood pellet, wood chip and PKS supply can evolve during these special times?  Updates on the imported biomass sustainability requirement is one of the key highlights, that should not be missed during this virtual summit too.
Attend this virtual summit and be entitled to an instant discount of up to USD295 at the 12th Biomass Pellet Trade & Power Summit in Tokyo on 17 – 21 May 2021.